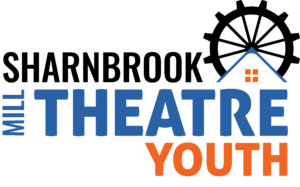 Sharnbrook Mill Theatre Youth works under the umbrella of the full society yet have a unique character of their own. Youth activities are led by a mix of fully-qualified teaching professionals, long-standing youth performers and also experts in a range of technical fields.
Summer School
Our annual Youth Summer School, for those aged 6-18. If you'd like to find out more details, please visit this page or contact us to find out more.
Safeguarding
The safety of our Youth members (and the adults tutoring and assisting them) is paramount and therefore all adults involved are vetted and have to obtain an Enhanced DBS Check. No adult will be on their own with a child at any point and we will always assign at least two adults to every activity involving our Youth members.
Show gallery
Below, you can see just a small sampling of the recent shows that have involved our Youth members.
Interviews
We have conducted interviews with our Youth Creative Ambassador, Youth Technical Ambassador and Youth Performance Ambassador which you can find below! Get an idea of what it's like to join Sharnbrook Mill Theatre for a production and find out more about the Youth and some of our future plans!