Tickets for Sharnbrook Mill Theatre shows can be obtained from the following sources. If you have any questions or issues regarding booking, please email us at boxoffice@sharnbrookmilltheatre.co.uk.
COVID-19 arrangements for Sharnbrook Mill Theatre
We are conscious of the need to keep everyone as safe as possible, whilst allowing our audiences to enjoy our shows. We are monitoring various professional theatres in order to determine the best-practice. When buying tickets, please ensure that you read any and all of the COVID regulations specified in order to find out what we are doing for a particular show. We hope that the regulations and measures are acceptable to our audiences – it is all done to reduce the risks for both you and our volunteers during your visit.
By buying a ticket to one of our shows, you are accepting the terms laid out on our ticketing site and agree to abide by any rules.
Online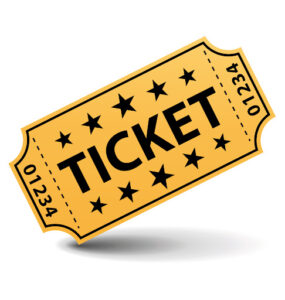 Tickets for the following productions are now available to buy online:
Please note: online bookings incur a transaction charge of £1.
If you have any questions about our online booking process, please take a look at our frequently asked questions page. If your question isn't answered there, please contact us.
In person
You can get tickets for our shows from Pick a Lily Florist located at the rear of 61 High Street, Sharnbrook, MK44 1PB.

Disabled access
Disabled access is available, including lift, WC and limited theatre seating. A carer/wheelchair discount of 50% is available; please email boxoffice@sharnbrookmilltheatre.co.uk.