Tickets for Sharnbrook Mill Theatre shows can be obtained from the following sources. If you have any questions or issues regarding booking, please email us at boxoffice@sharnbrookmilltheatre.co.uk.
COVID-19 arrangements for 2021
As we start to re-open with the remainder of our 2021 season, we are conscious of the need to keep everyone as safe as possible, whilst allowing our audiences to enjoy our shows. We are therefore putting in place the following requirements for attending our events.
You must have proof of double-vaccination (either from the NHS COVID Pass or your vaccination record card) for all those aged 18 years and over in your party. Face coverings are required in the building at all times (including when sat in the auditorium), except in the bar/reception area when they can be removed for eating and drinking. Hand sanitiser will be available throughout the building for your use.
We hope that this is acceptable to our audiences – we feel it is the right thing to do to reduce the risks for both you and our volunteers during your visit.
By buying a ticket below, you are accepting these terms and agree to abide by these rules.
Online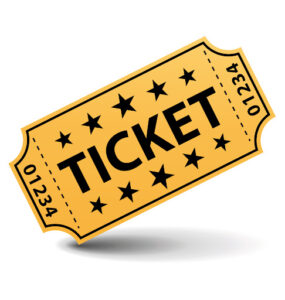 Tickets are available online from Little Box Office.
Please note: online bookings incur a transaction charge of £1.
There is a group discount of 10% for parties of 10 or more for the Thursday performance of Duets. Please make sure to select the right ticket price on Little Box Office.
If you have any questions about our online booking process, please take a look at our frequently asked questions page. If your question isn't answered there, please contact us.
In person
You can get tickets for our shows from Pick a Lily Florist located at the rear of 61 High Street, Sharnbrook, MK44 1PB.

Disabled access
Disabled access is available, including lift, WC and limited theatre seating. A carer/wheelchair discount of 50% is available; please email boxoffice@sharnbrookmilltheatre.co.uk.