Welcome to Sharnbrook Mill Theatre
The Mill is a friendly, inclusive, open and award-winning community theatre, entirely run by volunteers and located in Bedfordshire, UK.
We produce four in-house shows each year in our historic theatre which was converted from an old mill. Alongside our productions, we host social events and workshops for members and welcome bands, dance schools and professional artists to our venue. Find out more here.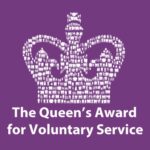 Our theatre was recently awarded the Queen's Award for Voluntary Service, equivalent to the MBE and the highest award a UK voluntary group can receive.
If you would like to become a member or get involved in any way, you can contact us here.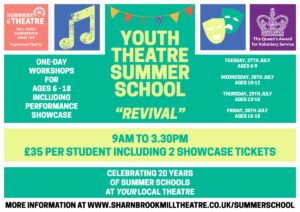 27th July - 30th July
The Mill Youth Summer School is back for 2021!
You can find out all about the special arrangements for this year on our Summer School homepage.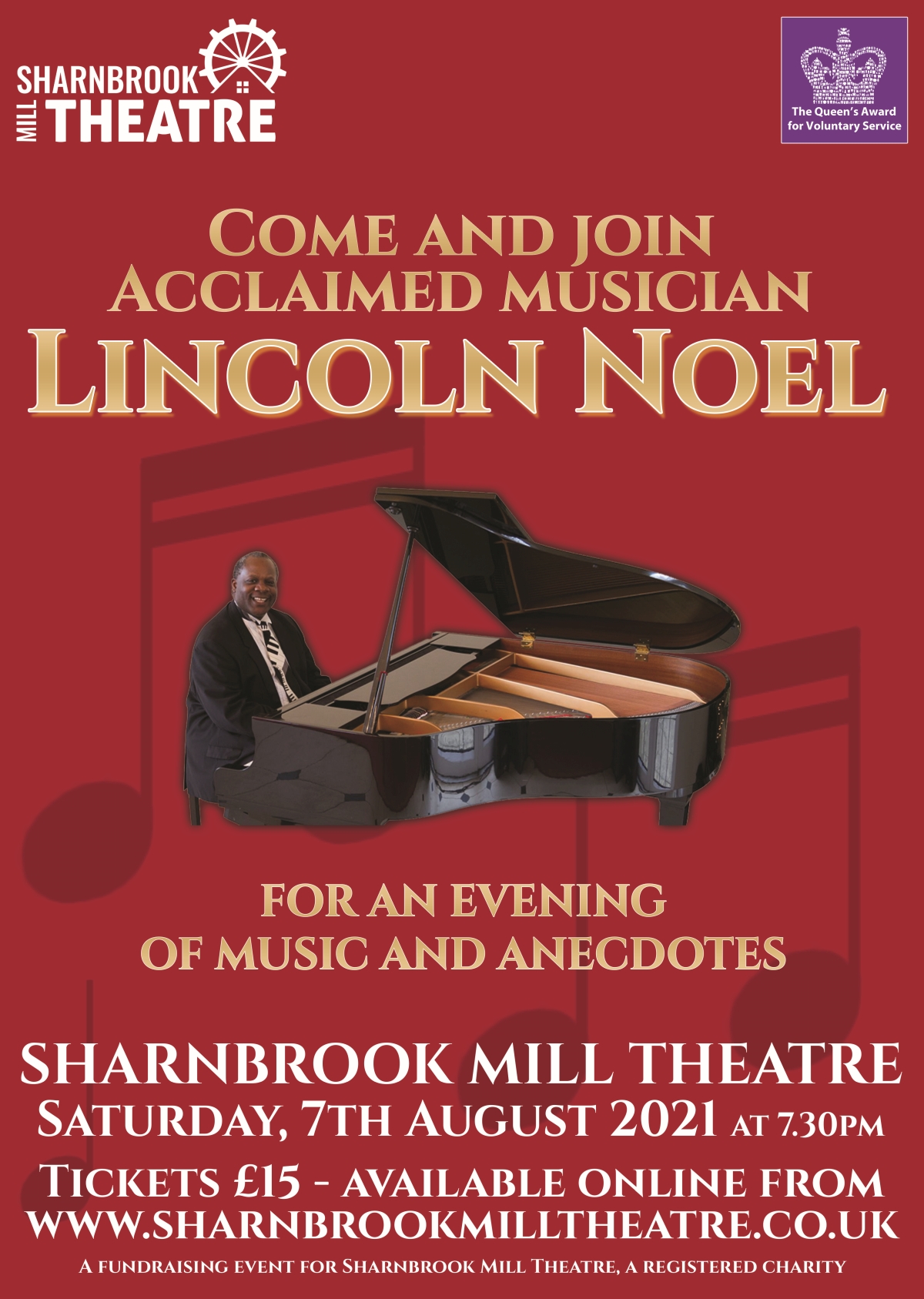 Saturday, 7th August
Lincoln Noel
By popular demand Lincoln Noel returns to the Mill for the third time to provide another evening of delightful musical entertainment at the piano, interspersed with a host of amusing anecdotes.
Tickets will be £15 and are available online and in-person from Pick-a-Lily.
4th & 18th September
An Introduction to the Alexander Technique for Actors
We are delighted to be welcoming Roy Palmer MSTAT for two workshops on the Alexander Technique for Actors this September. The physical benefits of the Alexander Technique are obvious for an actor. Any tension, no matter how slight, will compromise your performance. That same tension will challenge your movement and prevent the natural gestures that make your character believable. The course objective is for actors to recognise the factors that underpin performance, and learn practical techniques to improve them.
Saturday 4th September 2pm - 4.30pm - 18 years +
Saturday 18th September 2pm - 4.30pm -  13-18 year olds
Limited spaces - £15 per person.
For more information about this course, please visit this page.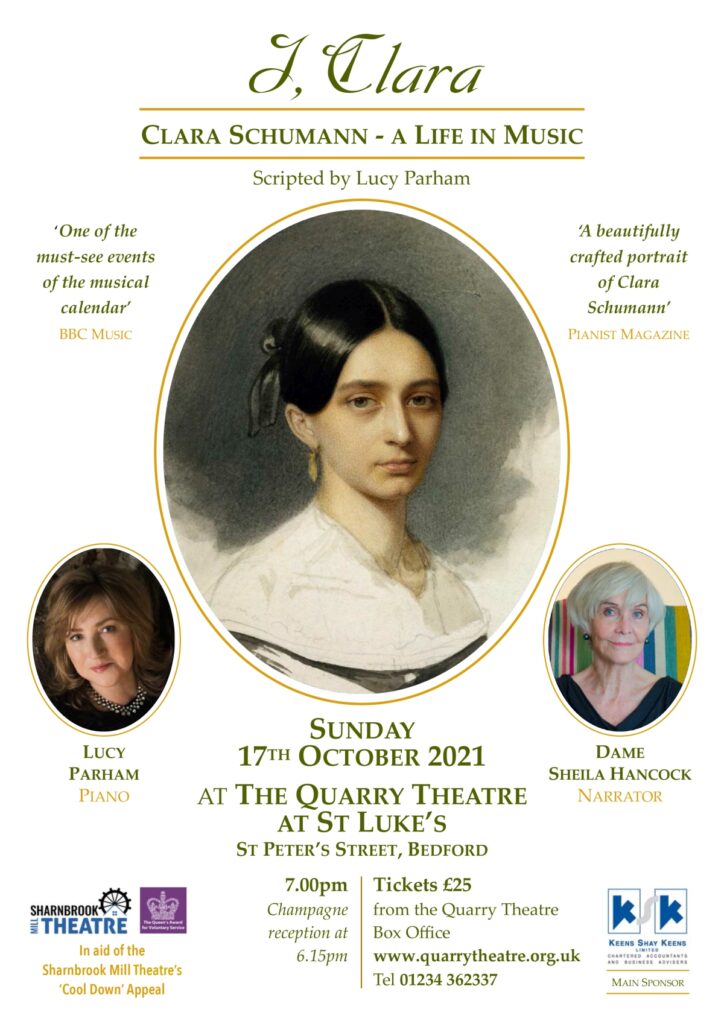 17th October at The Quarry Theatre, Bedford - I, Clara

Internationally renowned pianist Lucy Parham makes her sixth visit to Bedford to present another of her acclaimed 'Composer Portraits' in words and music at the  Quarry Theatre in aid of the Sharnbrook Mill Theatre's Cool Down Appeal.
Created to celebrate 200 years since Clara Wieck Schumann's birth in 1819, I, Clara tells her extraordinary life story in her own words. Clara Schumann was a truly exceptional woman, not just a devoted wife to the composer Robert Schumann, but a ground-breaking musician in her own right. Over a period of 60 years she gave over 1500 concerts and determined the format of the kind of piano recital that is familiar to us today.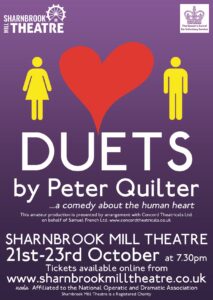 21st-23rd October - Duets

A gloriously funny examination of the chaotic world of love, relationships and why the grass is never greener. Duets is a hilarious tribute to the strength and madness of the human heart.
Tickets will be available soon.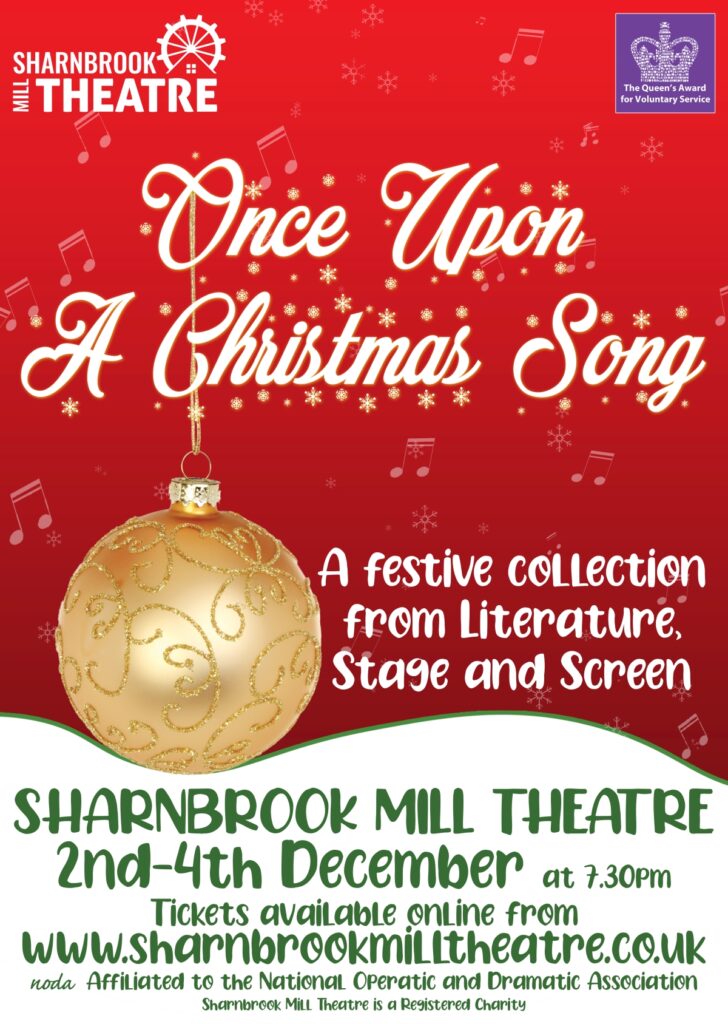 2nd-4th December - Once Upon a Christmas Song

Full of song, dance and magical storytelling, our Christmas show is a festive collection from literature, stage and screen!
Tickets will be available soon.