COVID-19 procedures for performances
With the re-opening of our theatre, it is important to us that audience members know our new procedures in advance. Our COVID-19 measures are for your safety and for the safety of our volunteers. Watch our short video and read details of our procedures below:
Before your visit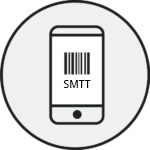 Purchase your tickets
Information about purchasing tickets can be found here. Please note: During this time of restrictions, no tickets will be sold on the door.
Your seats will be allocated on admission to the theatre by Front of House volunteers to ensure social distancing.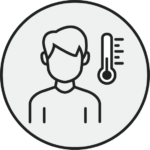 Check your COVID-19 symptoms
If you have a continuous cough or you have lost your sense of taste, you should stay at home. If you, or anyone in your household, have symptoms or have received a positive COVID-19 test within the past 14 days, we kindly ask that you do not attempt to enter the building. Temperature checks will be conducted on entry to the building.
When you arrive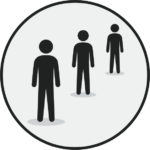 Join the entrance queue
Please maintain social distancing whilst waiting to enter the theatre.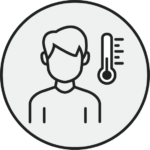 Checks
Your temperature will be taken on entry to the building.
Please scan the QR code when entering the building using the NHS Test and Trace mobile phone app. Your ticket booking will also form part of Test and Trace.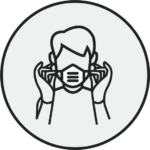 Wear your face covering
As soon as you enter the building, and throughout your visit, in accordance with government regulations, you are required to wear a face covering at all times, except when eating and drinking. This protects you and others. If you are exempt from wearing a face covering, please bring proof of your exemption with you.
During your visit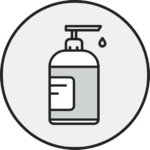 Sanitise your hands
Hand sanitiser is available throughout the venue. When using the toilet facilities, please ensure you wash your hands thoroughly.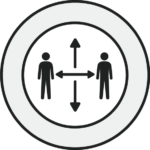 Keep your distance
During your visit, please ensure you maintain a safe distance from others. We have placed social distancing markers and a one-way system will be in operation.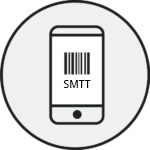 Ticket check and seating
We will check your tickets. Either print them out or show them on your mobile phone. We will call you to the auditorium in your groups and guide you to your seats. To maintain social distancing, seats will be allocated on arrival. We will endeavour to keep small groups together. We ask that you only use the seats you have been allocated.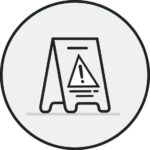 Enhanced cleaning
The whole building will have been thoroughly cleaned. High-touch areas such handrails, door handles and toilets etc will be cleaned between performances.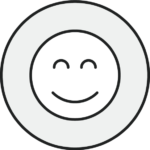 Our team is here to help
Our volunteers will be on hand during your visit to provide guidance around the theatre. If you have any questions or feedback on your experience, don't hesitate to chat to one of them.
When you are leaving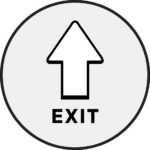 Follow directions
At the end of the performance, please follow the directions of our volunteer Front of House team. Your exit from the theatre will be orchestrated by our volunteers to ensure that social distancing and safety procedures are maintained.